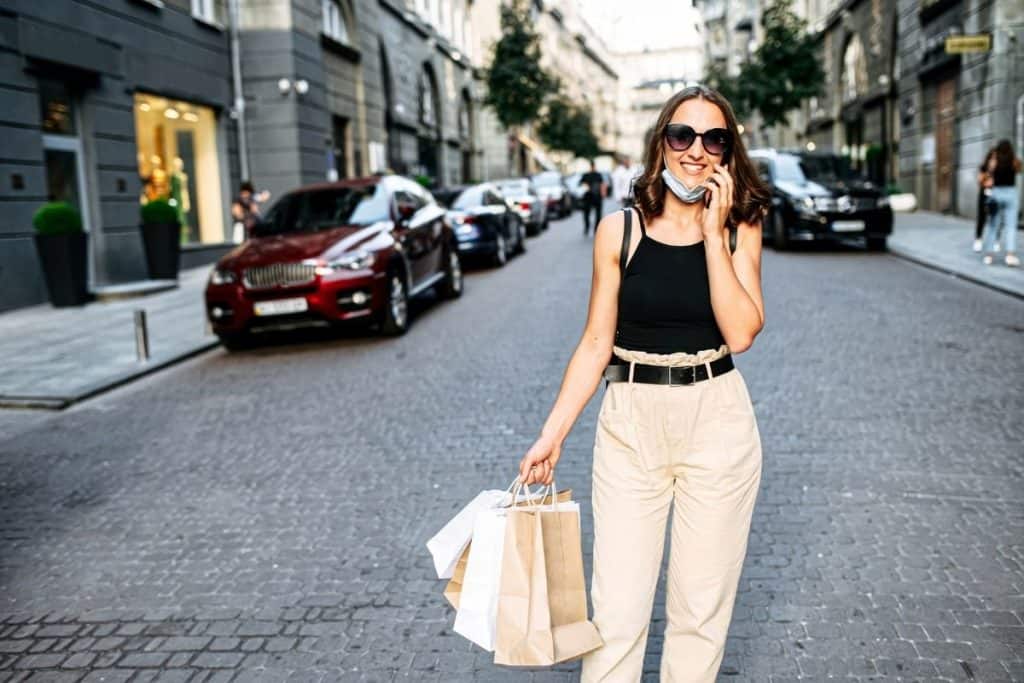 Protect Your Fertility from Coronavirus
Coronavirus, or COVID-19, is here in the Pacific Northwest. Whether or not predictions of a pandemic prove to be accurate, one thing is certain: The infection is spreading. So far, cases of acute infection are continuing to be reported throughout the US, several of which are in Oregon and Washington. Although the spread of the disease is slowing in China already, no one is certain exactly how far it will spread, or how long it will take for it to run its course.
As far as fertility is concerned, there are growing concerns emerging from the experts. On February 20, 2020, The American Society for Reproductive Medicine issued an official statement recommending that both women and men planning to conceive in the near future should avoid travel to areas with known infections, and should avoid contact with individuals diagnosed with COVID-19. They went on to recommend that any future egg donors, sperm donors, or gestational carriers who are diagnosed with COVID-19 should avoid conception/pregnancy until confirmed as being disease-free.
The cold and flu season is always difficult. Already this year, many people in the US have been very sick with upper respiratory symptoms lasting 2-3 weeks. By March, we often breathe a collective sigh of relief, anticipating that flu cases will decrease as sunny days and warm weather become more prevalent.
Unfortunately, this year we cannot assume we are coming out of the woods just yet. It's possible that COVID-19 will be contained in the US, and that cases will be limited. The CDC is very good at its job and has contained outbreaks like this before. However, a cautious approach should be taken at this point.
In 2020, all patients who plan to become pregnant in the near future should take immune support very seriously to protect your fertility. As with any cold and flu season, there is effective natural immune support that can help prevent and treat viral diseases like colds and flus. It is very possible that these same measures will help protect us against COVID-19 infection.
Below are some of the best measures to use for immune support during the cold and flu season. These methods are considered safe to use when you are trying to conceive. We recommend that US citizens consider adopting these practices to protect your fertility, particularly those of you who hope to become pregnant in the next few months.
NOTE: These treatments do not replace conventional medical treatments, but can be used as adjunct treatments to help prevent infection before it happens. As always, consult your physician if you are pregnant or trying to conceive to find the safest treatments for your circumstances.
Wash your hands thoroughly often, and keep hands off your face while in public.
Gargle with warm salt water 2-3 times per day. Using about 1 teaspoon salt in ½ cup warm water works well. Use a Neti pot to rinse out sinuses with warm salt water too, if you can.
Use a humidifier in your bedroom at night to reduce infection risk.
Ventilate your space – Keep all living and work areas well ventilated at all times.
Hydrate very well. Drink half your body weight in ounces daily. Use electrolyte enhanced beverages liberally if you feel dehydrated.
Take Probioitcs daily. Probiotics support the gut microbiome, which has been shown to be critical to immune health.
Take Vitamin C 1000- 2000mg daily, reducing dose if your stools loosen.
Take Vitamin D3 at 2000 I.U.'s per day, which is safe for everyone. When you are not yet pregnant, you can take up to 10,000 units daily for up to 5 days when you are acutely sick.
Take Elderberry syrup, which has been shown to be anti-viral. Most of the research done on elderberry syrup has been on Sambuchol (http://www.sambucolusa.com/store/ – you will want the Original Syrup) which has 3.8g per 2 tsps. The dose is 1-2 teaspoon 3-4 x daily in acute infection and 1-2 teaspoon daily for prevention. You can get this at your local health food market.
Take Echinacea tincture – Use this when you have a common cold/flu or an acute sore throat. Squirt a whole dropperful right into your throat where it hurts every 1-2 hours when you have an acute sore throat.
Use Zinc lozenges for acute sore throats, taking them several times per day with food.
These herbal cough drops very effective for coughs: https://www.goldenlotusherbs.com/index.php?pageid=3&itemid=1
Try wet socks hydrotherapy for 2-3 nights at the first sign that you feel something coming on.
For instructions, follow the link below. This practice increases lymph circulation to help your body fight infection. Note that you can choose to take a hot foot bath for 5-10 minutes instead of the full bath: http://health.bastyr.edu/news/health-tips/2009/11/dive-feet-first-wellness-natural-remedy
Take Chinese Herbs to prevent disease or to help treat acute infections. For thousands of years, Chinese herbs have been successfully used to fight infections in places like China, and can be an adjunct treatment in modern times. Chinese herbs can help prevent infection, and can also reduce the severity and course of respiratory infections. Chinese herbal formulas should always be prescribed by a Chinese herbalist/Acupuncturist. Contact Portland Acupuncture Studio if you would like to discuss Chinese herbal treatment options.
Consult with your Physician or go to the ER immediately if you suspect you have symptoms of the flu or COVID-19, especially if you have traveled to an area with know cases. Main symptoms include: Fever, Cough, Shortness of breath.
More information on prevention and treatment of COVID-19 is available at the CDC's informational site: https://www.cdc.gov/coronavirus/2019-ncov/about/prevention-treatment.html
Once again, these treatments do not replace conventional medical treatments but can be used as adjunct treatments to help prevent infection before it happens. As always, consult your physician if you are pregnant or trying to conceive to find the safest treatments for your circumstances.
Stay Well!
Portland Acupuncture Studio
Learn more and schedule an appointment
At Portland Acupuncture Studio, we have three highly skilled acupuncturists ready to help you on your pregnancy journey. Contact us today to see how we can support your fertility during these unsettling times.