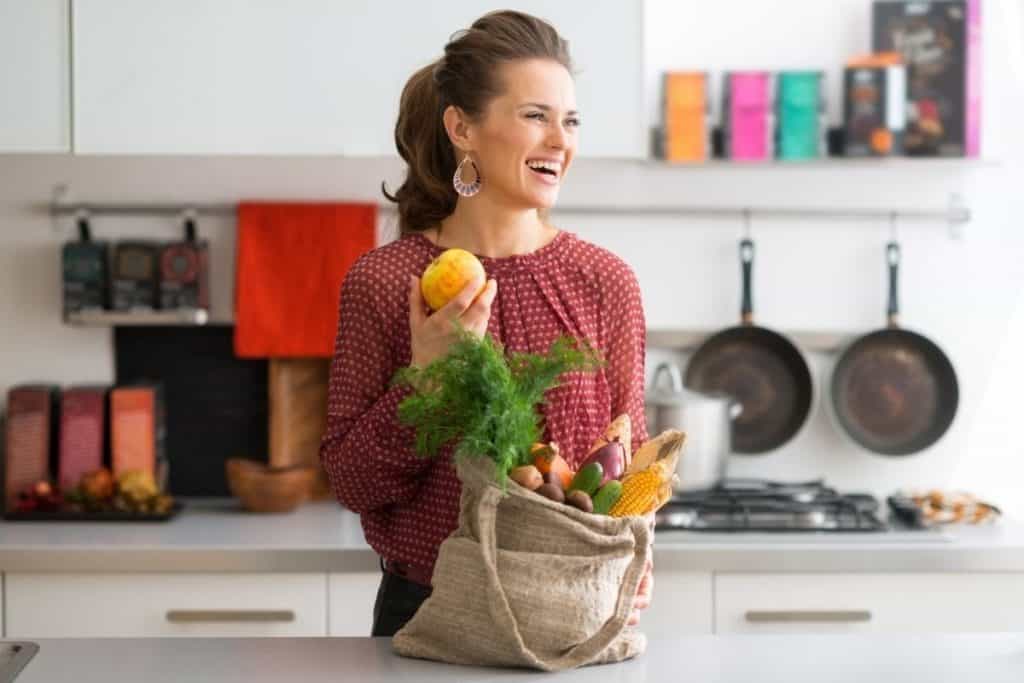 Nutrition and Self-care During the Pandemic
I'm noticing a lot of funny social media posts about people "snacking their way through social distancing". It's so true! Since many of us are spending more time at home balancing kids, spouse and work, it's been easy to graze instead of eating true meals, completely dropping our routines. I'm doing it. I had oatmeal for lunch yesterday and forgot to eat lunch a few other days this week. I never do that. But these are hard times. To offer you more support, I want to talk about nutrition during this era of disrupted schedules.
Our current circumstances are far from normal, and we all are just trying to survive this. There is some amount of chaos in everyone's lives. Since I care about supporting all the fibers of the tapestry of your health, I want to remind you of a few things to support your nutrition, in case you've lost track of them. Here we go:
Do your best. Life is hard right now.
Eating consistent meals will help your blood sugar, your hormonal balance, and your sleep. Try to stay on a consistent schedule of 3 meals a day so that your body stays strong.
Eating 50 grams of protein a day is important to your overall health. If you're pregnant, eat 70-100 grams of protein per day.
Reducing sugar intake is best right now, especially for your immune system health. Try to reduce sugar intake in general, but do have a treat from time-to-time. We need that too. (Dark chocolate is actually good for you in small amounts).
Supporting your gut microbiome is essential to helping your immune system in very specific ways. In the prevention phase of COVID-19 infection, we want our immune systems to know how to be strong and turn on, so we don't get sick. Probiotics help with that phase. During active infection, we need the immune cells to know when to turn off, so we don't get pneumonia from overproduction of phlegm. Prebiotics help with that. So, eat more fermented foods like yogurt, sauerkraut, keifer, and kimchee to support your microbiome health (Probiotics). And, eat fiber-rich foods like oats, onions, garlic, leeks, bananas, apples, and asparagus to feed your good bacteria (Prebiotics).
Drinking water is very important to fend off this kind of viral infection. Drink at least half your body weight in ounces daily. This is in addition to whatever else you are drinking.
Inflammation is still your enemy. It would be best for you to continue avoiding your food allergens now, as much as you can. I know that cheese, bread and pasta are very comforting. Do your best.
Eating several servings of vegetables daily in all the colors of the rainbow ensures a healthy diet full of antioxidants and nutrients. This will help reduce cell damage and support your immune system and your microbiome.
Try to avoid eating when you're rushed or upset. Plans meals away from stressful times like reading the news or having difficult conversations. It's best to eat when your system is relaxed, not when it's in fight/flight/freeze mode. Try to sit down and eat as calmly as possible to support good digestion. This is where scheduling regular meal times comes in. Do your eating at special times away from any challenges.
These nutrition guidelines can help you stay healthy now, and prepare you for when we're back to our normal routines. Stick with them now to prevent having to deal with the stress of re-establishing good habits later.
3 easy recipes you can make from what may already be in your pantry:
White bean & tuna salad
drain 1 can beans (Great Northern, Cannellini, etc.)
1 can tuna – if packed in oil, reserve the oil. If in water, drain.
Make a vinaigrette:
4 tablespoons olive oil (use the reserved oil if you have it)
2 tablespoons vinegar ( balsamic, red wine or white wine vinegar)
salt & pepper
Combine thoroughly and let marinate in the fridge for several hours or overnight.
When ready to eat, sautée 1 bunch of asparagus in olive oil until soft.
Remove salad from fridge and add parsley, chopped olives, sliced green onions, etc. Get creative. Serve salad over toast with sautéed asparagus on the side.
White bean spread
drain 1 can beans (Great Northern, Cannellini, etc.)
1/3 cup onion, thinly sliced
1 tbl. olive oil
rosemary – fresh 1/2 tsp. minced (or 1 tsp. dried)
salt & pepper
Caramelize the onions by cooking them in the oil over very low heat for 20 minutes or more until they are clear and very sweet. They should not be browning. Add the rosemary for the last 5 minutes.
Add this to the beans along with the oil. Mash the beans with the back of a spoon to mix well. Salt & pepper to taste. Drizzle with extra olive oil. Good with flatbread or crackers and a kale salad with vinaigrette dressing.
Beet arugula salad to support your liver
1 cup cooked beets, cubed into ½ inch pieces
½ cup walnuts or almonds
3 cups arugula
½ Lemon
Smoked salmon, flaked
Olive oil
Apple cider vinegar to taste
Coat beets lightly with olive oil. Toast nuts until lightly brown. Place beets and salmon over arugula. Sprinkle nuts over salad. Drizzle lemon, olive oil, and apple cider vinegar over salad.
Eat well and stay well everyone!
Learn more and schedule an appointment
At Portland Acupuncture Studio, we have three highly skilled acupuncturists ready to help you on your self-care journey. Contact us today to see how we can support your nutrition during these unsettling times.
Established patients can schedule online, patients who haven't seen us at Kwan Yin Healing Center call (503) 701-8766, or email us to schedule your appointment.