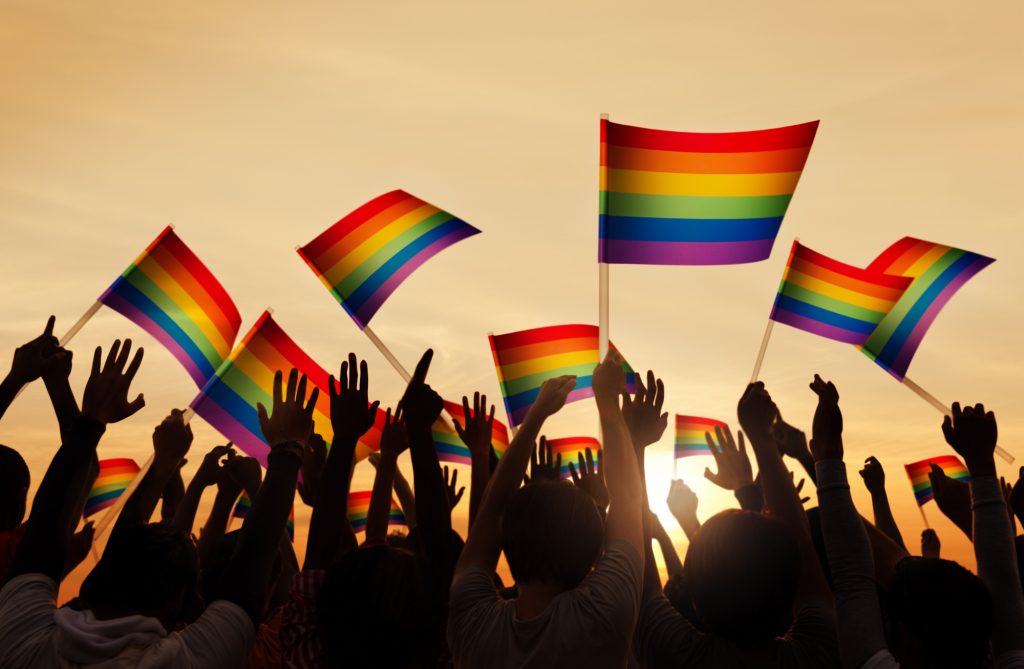 Holistic LGBTQIA Fertility Support for Your Family
Portland Acupuncture Studio is honored to provide affirming fertility and pregnancy care for the LGBTQIA+ community. We have over 23 years of experience helping our community build their families with holistic medicine. 
As acupuncturists, we offer you highly effective alternatives to conventional medicine to support your fertility and your pregnancy. We use a combination of customized acupuncture, herbs and supplements, bodywork, and therapeutic exercises to guide you to your best health, so you can get pregnant and have a healthy baby.
We are also experienced in integrative medicine, and work closely with Portland-area fertility clinics as well as a wide range of other inclusive providers to ensure that you get the best care possible. We work with your team to increase your chances of success, and we continue our specialized care throughout pregnancy to support your baby's health at every stage.
Education
Is

Healthcare – And We're Here to Help!

We spend time with you at each session getting to know you and answering your questions. We are a safe, unintimidating place to learn about and explore your options. Our 23+ years of specializing in fertility care make us a great resource for you to learn about the particulars of LGBTQIA fertility care.

Need to understand more about insemination timing? We've got your back. Have questions about how IVF works? We'll take the time to explain the basics. Just got a diagnosis you don't understand? We can talk you through it so you are ready when you see your provider.

We're committed to your health and well-being every step of the way, honoring your journey, offering you holistic support, and celebrating your growing family.
Our LGBTQIA Fertility Care Services Include:
General fertility support
Care during egg donor, sperm donor, or embryo donor cycles
Supporting your gestational surrogate
Holistic care during your pregnancy 
Attentive postpartum care
Supporting your emotional well-being at all stages of care
Transgender and Non-Binary Individuals and Families
Trans and Non-Binary individuals and families have specific needs and circumstances in your family-building, and we are here to help. We start by providing a safe and welcoming environment for you to receive your health care, honoring your journey so far.
At your initial consult, we review your history and together we create a holistic treatment plan to help you succeed in your family-building or fertility preservation goals. Our 23+ years of experience in reproductive healthcare allows us to offer personalized, sensitive support for you, and to celebrate your family-building choices and successes. We are aware of the challenges you may be facing in your family building and offer trauma-sensitive care at every stage of your journey.
Trans and Non-Binary Fertility Support Includes:
Fluency with gender-neutral pronouns, chosen names, and all family configurations
Fully inclusive paperwork and office practices
Support for your emotional well-being at all stages of care
Fertility optimization and fertility preservation support with acupuncture and East Asian Medicine
Hormonal alignment following stopping of HRT – when needed in preparation for a fertility process
Customized acupuncture treatments designed to enhance egg and/or sperm quality
Specialized guidance to prep for Insemination (at home or IUI)
Expert holistic support for IVF (In Vitro Fertilization) cycles
Affirming pregnancy care
Attentive postpartum support
Miscarriage prevention/Miscarriage recovery
Referral options to Trans and Non-Binary competent providers in the Portland area
Contact us to learn more about getting specialized, affirming LGBTQIA fertility care today