Please note: Lisa Tongel moved her practice as of July 21, 2022 to Kwan Yin Healing Arts Center in Portland, Oregon. Learn more here.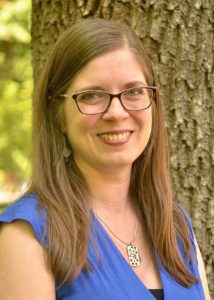 Master of Acupuncture and Oriental Medicine
Licensed Acupuncturist
Registered Yoga Teacher
Owner of Portland Acupuncture Studio
I am an acupuncturist with over 24 years' experience in reproductive medicine and nearly 30 years in health care. My passion is helping you realize your dream of having a family.
For over two decades, I have dedicated my practice to treating infertility and reproductive health conditions. I am especially interested in supporting those with diminished ovarian reserve, endometriosis, and recurrent pregnancy loss. I proudly support all families who want to grow.
Treatment
My treatments are customized for your success. The complexity of every fertility journey makes it essential for me to get to know you extensively, to discover the root cause of your health concerns, and support your emotional well-being as you navigate them. I have an attentive, detailed, and individualized approach, and treat my patients with a unique blend of compassion and expertise. I love using the practical, deductive principles of East Asian Medicine to dig deep until I understand what you need to restore your health and fertility.
I love celebrating the joy of success with my patients! I continue providing treatments safely throughout pregnancy using the gentle and individualized tools of East Asian Medicine to support pregnancy health. And, when heartbreak occurs, I draw on these same gentle and effective tools to help people grieve losses, heal, and prepare for the next step forward. My sub-specialty in pregnancy and infant loss allows me to bring both kindness and skill to worst case scenarios. I am especially devoted to helping people recover from losses and to find their way back to wholeness.
My own personal history living with severe endometriosis allows me a unique and compassionate perspective on this difficult condition. I bring empathy and expertise to those suffering from endometriosis and other chronic GYN disorders, and have developed important insights into the best integrative approaches for difficult health concerns.
In my practice, I use a combination of traditional and evidence-based acupuncture, Chinese herbal medicine, and focused bodywork, including Maya Abdominal Massage, to design a customized treatment plan to help you reach your family building goals.
As an East Asian Medicine practitioner, I am dedicated to providing expert, collaborative health care for all families, so they can thrive at every stage of life. I am honored to collaborate with many other high-caliber providers in our Portland community and beyond.
Background, Teaching, and Experience
I received my Master's Degree in Acupuncture and Oriental Medicine from the Oregon College of Oriental Medicine in 1998. Before starting my acupuncture practice, I worked for 5 years as a medical assistant to obstetricians and gynecologists at the Feminist Women's Health Center and Everywoman's Health in Portland, Oregon. During that time, I fell in love with reproductive health care. As I assisted physicians in the GYN clinic, I felt strongly called to use East Asian Medicine to augment and support patients' conventional care. This deep commitment to integrative medicine allows me to effortlessly bridge East Asian Medicine with conventional approaches and create the best possible care for patients.
In 2000, I was one of the first acupuncturists to begin collaborating with fertility specialists. This alliance led to In Vitro Fertilization (IVF) patients around the world receiving on-site acupuncture at the time of their embryo transfer. I have extensive experience using acupuncture and Chinese herbs as a successful adjunct treatment during IVF and IUI cycles, and have supported thousands of families through their fertility cycles. I am an acupuncture team member at Oregon Reproductive Medicine and am credentialed with Oregon Health and Science University to provide on-site acupuncture treatments for fertility patients. I am honored to have been a co-investigator on research published in 2020 studying the effects of acupuncture on IVF success rates. I am currently Chair Elect of the American Society of Reproductive Medicine (ASRM)'s Complementary and Integrative Medicine Special Interest Group.
I have been a featured expert on a KGW news segment on acupuncture and infertility. I teach Doctoral and Master's students in advanced topics related to fertility and gynecology, and mentor other acupuncturists in reproductive health specialties.
I am an Adjunct Faculty member at the National University of Natural Medicine's Classical Chinese Medicine department, and at the Oregon College of Oriental Medicine. I greatly enjoy teaching and have been honored to teach Business Development, Ethics and Jurisprudence, Nutrition, and Advanced Topics in OB/GYN courses to acupuncture students. I continuously seek out opportunities to learn, and enthusiastically share the effectiveness of East Asian Medicine with clinicians, patients, and students.
I am an anti-racist, LGBTQA+ inclusive, and Health At Every Size affirming provider.
I am proud and grateful to have lived in Portland, Oregon since 1990. Outside of work, you'll find me connecting with the community in my favorite city, enjoying biking, hiking in nature, listening to live music, going to local live theater (yes, I am a Shakespeare geek!), and dancing.
In addition to my clinical work, I also teach Yoga for Fertility, a gentle supportive Yoga series with in person and virtual options, and plan to offer Yoga for Perimenopause soon! Email me to learn more.