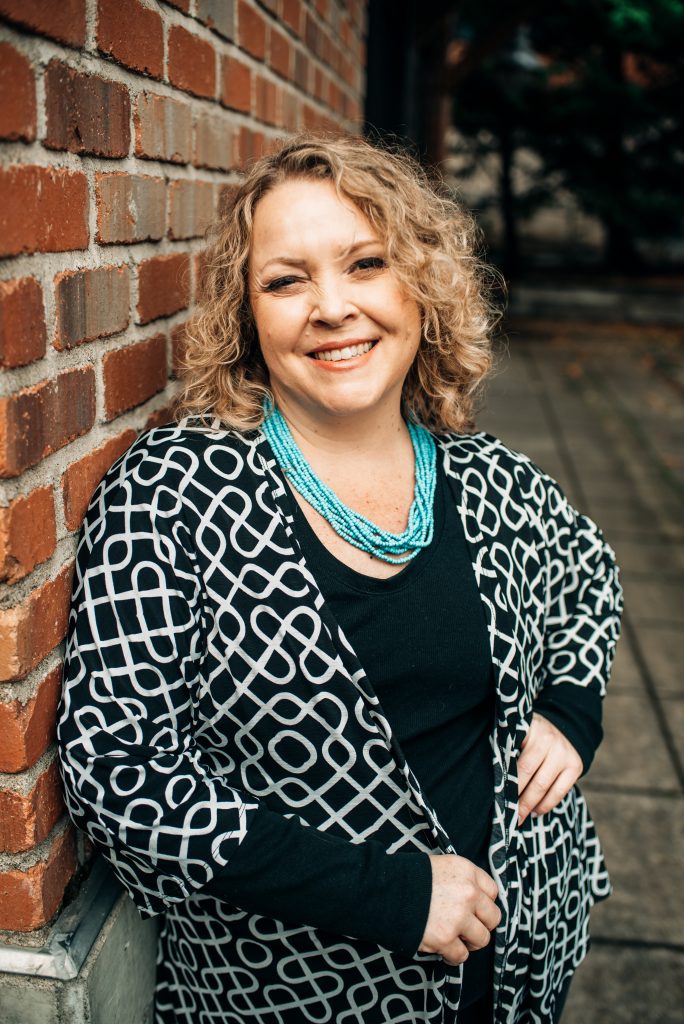 Master's in Health Sciences and Acupuncture and Chinese Herbal Medicine
Licensed Acupuncturist
I am an Acupuncturist and Chinese Herbalist with over 20 years in practice. I am committed to providing inclusive and affirming care for all people to support your health journey.
I grew up on the NW Oregon coast among the tide pools and ocean. Growing up around the lush NW flora and fauna, I developed a love for herbs and plant medicine at a young age. Within my early studies of indigenous plant medicine, I came across books on East Asian Medicine. This search, and my passion for healing, lead me to pursue training in Acupuncture and Herbal medicine. I attended Bastyr University in Seattle, where I received my Master's in Health Sciences and Acupuncture and Chinese herbal medicine in 2003. I completed my clinical training at both Bastyr Center for Natural Health, as well as the Traditional Chinese Medicine Hospital in Shanghai, China. Studying in China gave me direct access to the lineage of Chinese medicine, and greatly honed my clinical skills.
I have been practicing Acupuncture and East Asian herbal medicine since 2003. I am passionate about treating the whole person, and getting to the root of health imbalances to support my patients' success. Along with Acupuncture, your treatments with me might include cupping, Asian bodywork, and Chinese herbal medicine. I work with you at each visit to provide a customized treatment plan to help you meet your health goals.
I have extensive experience with reproductive health. I am passionate about helping people in their health journey, from Fertility, through Pregnancy and Postpartum, and on throughout Menopause. I also have specialized training to treat children with both gentle, non-insertive therapies and acupuncture to help with pediatric ailments. It is very important to me that everyone who walks through my door feels heard, accepted, and safe, no matter race, size, gender identity, or sexuality.
I am fortunate to have had the opportunity to work within integrative medical settings, alongside physicians and specialists, treating a wide range of conditions from addiction to cancer. I am currently working at the OHSU Knight Cancer Center in Astoria Oregon, where I support patients with acupuncture while they undergo cancer treatments with chemotherapy and radiation. I have seen great benefit in providing supportive treatments with East Asian Medicine to patients while they receive conventional care.
On my days off you can find me on the trails, exploring the treasure of our beautiful Northwest. I enjoy spending time with my teenager and two dogs, cooking, studying herbal medicine and sewing.