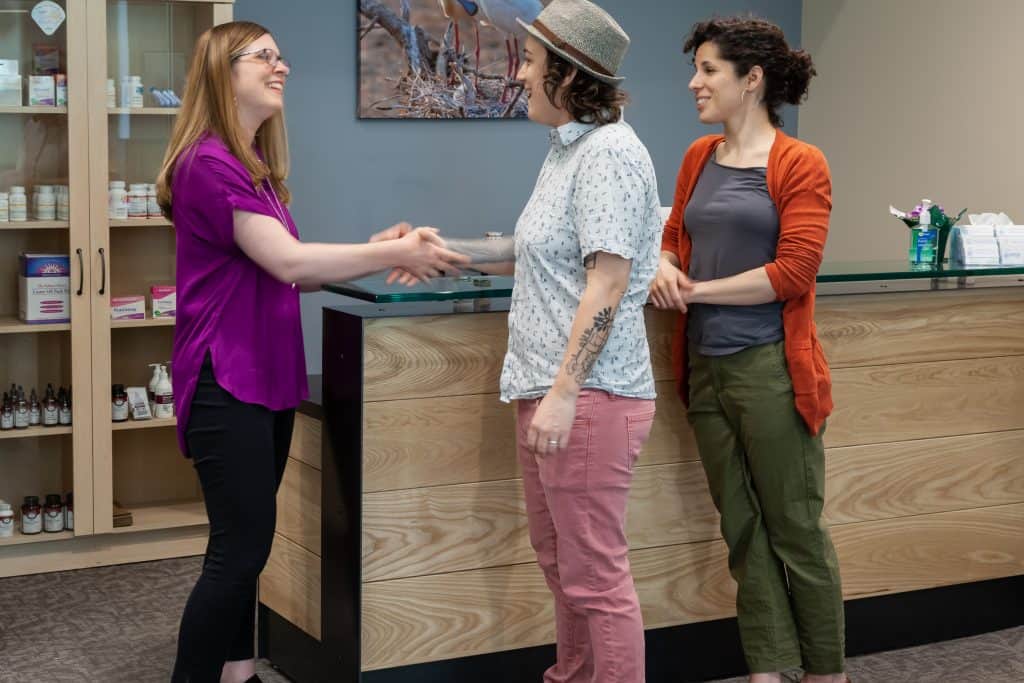 About Portland Acupuncture Studio
Welcome to Portland Acupuncture Studio, the acupuncture practice of Lisa Tongel, LAc, and her team of fertility acupuncturists. Portland Acupuncture Studio offers specialized, expert treatment for reproductive health concerns, infertility, IVF support, pelvic pain, and recurrent pregnancy loss.
At Portland Acupuncture Studio, we have over 23 years' experience helping families grow and thrive.
We use Acupuncture, Chinese Herbal Medicine, Maya Abdominal Massage, and a warm, compassionate approach to deliver the best integrative health care for you. We've helped thousands of people achieve their health, wellness, and family building goals. We work closely with patients and their doctors, forming an expert team to give you the best care.
To learn more, check out our blog or contact us to find out how we can support you with your health goals.