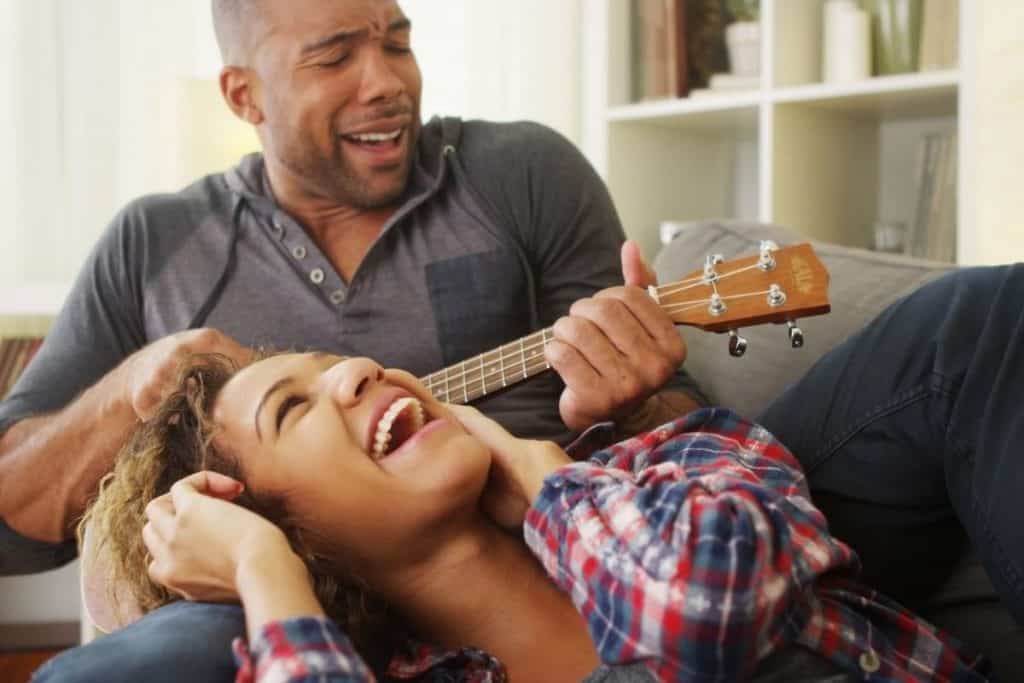 Self-Care Can Be Laughter
There's a lot of hard news out there right now. We're all reacting several times a day in ways that are triggering our fight/flight/freeze response. This nervous system over-activation is normal and ok once in and while, but is not healthy when it continues for days or weeks. When faced with ongoing stress and anxiety, our immune, digestive, reproductive, and circulatory systems suffer. Particularly these days, we really don't want that. We need an antidote. Luckily, nature has one: Laughter.
Laughter has actually been shown to improve health. How wonderful is that? The simple act of laughing, or even smiling, can activate your immune system, improve circulation, bring more oxygen to your lungs and heart, improve moods, and reduce body tension and pain. I'm not sure there is any one drug or herb that can do all that. So we NEED laughter right now!
Here's How to Laugh Your Way to Better Health
(This may be the best recommendation list I've ever made ☺ )
Find the Funny
Seek out something that makes you laugh 3 times per day. Take a break and find a funny YouTube video, show, SNL skit, late-night bit, social media meme (only the FUNNY ONES!), online joke site, stand-up comic, etc. Take a 5-10 minute comedy break and yuck it up. You'll feel better for it.
DIY Silliness
Make your own silly videos at home with your spouse, your kids, your pets, your refrigerator, whatever. Host your own mock cooking show, talk show, or homemade obstacle course. There are so many options! Post them to make your friends and family laugh. Set up a challenge to dare others to do the same!
Play Funny Games
Always a hit. You can do this with your family and friends a few times per week – it can even be done virtually. Charades is a go-to since it's simple, online friendly, and often hilarious. Other options include Apples to Apples, Pictionary, Joking Hazard, or Twister. There are many games out there, just go for the funniest ones. You can even find free Madlibs-like templates online for some silly fun.
Sing Goofy Songs
You likely already do this if you have kids, but do it more. Make up silly songs. Sing some goofy classics. Sing about washing your hands. Whatever works. If you don't have kids, you can still sing with your partner, or with your pets. Try it when things get heavy.
Eat Chocolate
Ok, sure, we do need to be careful about sugar intake for the sake of our immune health, so don't eat too much. But – every day, you can eat a small amount of dark chocolate and take a minute to feel the smile fill your body.
Have Sex
The silly kind. I'll leave that to you.
Laughter Yoga
It's a thing! Laughter Yoga practitioners form Laugher Clubs where they harness the benefits of laughter. Turns out, our bodies can't tell the difference between real and fake laughter, so it starts off feeling forced and then becomes true laughter. Just seeing someone else laugh is contagious. Check out this video. Stick with it, it gets easier and is actually pretty fun!
I know it's hard to laugh at much of anything right now. For the sake of our sanity, I am offering these ideas, but there are many more possibilities. I would love to hear about your experience, so please leave your comments below. Humans are so resilient and inherently hopeful, and we will get through this together! I wish you some moments of true laughter during this time
Stay well,
Lisa Tongel, LAc
Established patients can schedule online, patients who haven't seen us at Kwan Yin Healing Center call (503) 701-8766, or email us to schedule your appointment.