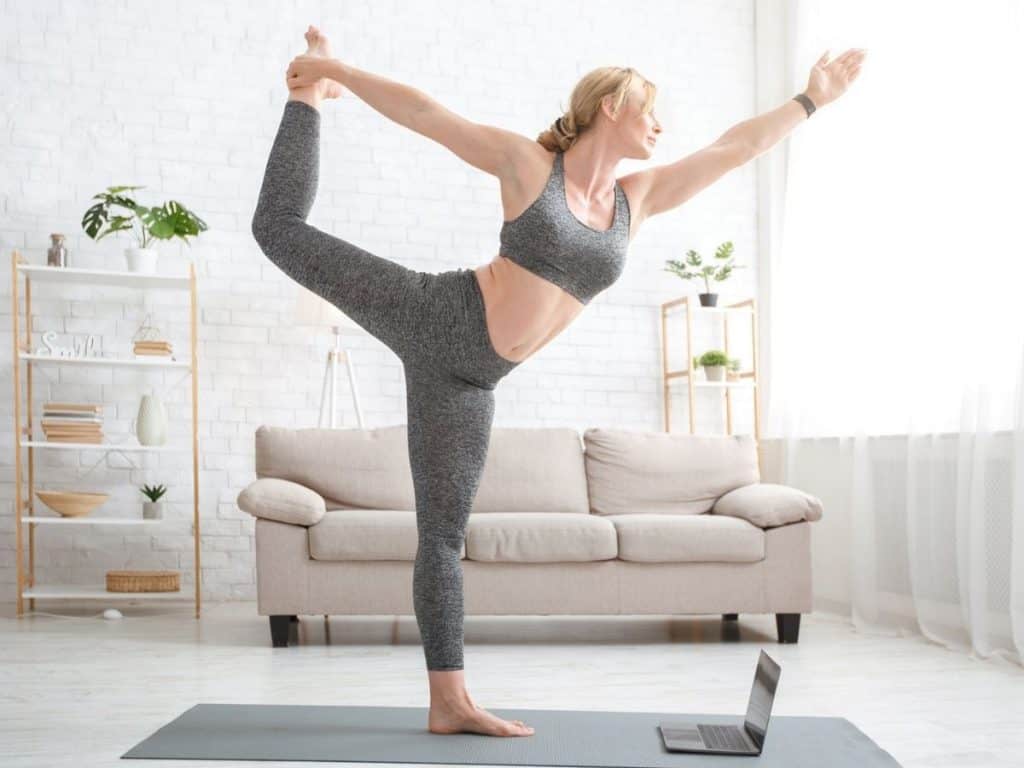 Pandemic Self-care: Movement
Many of us are stuck at home these days, and it's challenging to get used to. Hang in there! Here are some ideas to stay active and healthy while social distancing.
It goes without saying that we need to keep exercising during this time. Exercise is essential for hormonal and digestive balance, as well as for good cardiac and mental health. These days, exercise is especially important due to its positive effects on the immune system. There is evidence suggesting that people who exercise regularly are sick less often and experience more mild symptoms when they are ill.
If you are not lucky enough to have exercise equipment in your home, there are several fitness apps, YouTube videos, and online membership programs to help you do work-outs at home. Many of them also include Yoga. I am loving the one I just started. If you haven't tried online-based workouts during the social distancing era, you should! They will keep you moving with great structure and variety. Here are a few possibilities to get you started: Gaia TV, Daily Burn, Be Fit, FitnessGlo, Beachbody, Fit52.
Dance is one of my favorite things, and is always possible at home. Shake off boredom and angst by putting on some music and boogying around the living room with your kids! There's almost nothing better to shift a mood. Here's a link to an Amazon Prime playlist I made just for dancing and feeling hopeful. Enjoy!
Getting fresh air and sunshine is excellent for our immune systems. Standing out in your backyard with your face to the sun is an amazing mood booster. If it's allowed where you live, go for short walks around your neighborhood. When out for a walk, remember to stay 6 feet away from all others, and wash your hands for 20 seconds when you get back. Coronoavirus stays in the air longer than other viruses, so don't skimp on the 6-foot distance between you and even your favorite neighbor. We all need to be part of "flattening the curve." Pick times when fewer people are out, wave to your neighbors, and stay safe if you walk.
Back at home, there are Chinese-medicine based movement practices we can do. Practices like Tai Chi and Qigong can help strengthen your immune system, regulate hormones, and improve circulation. These practices are thought to promote longevity and stave off illness. That sounds great right now!
Both Qigong and Tai Chi involve slow guided movements that are not at all strenuous. They work to improve the body's health, strength, and balance over time by improving circulation through the acupuncture channels. These exercises require very little space, and are easy for most people to do. In Asia, people are often seen in parks doing their daily Qigong practice together. Even though we can't do that now, we can stand in our back yards or living rooms and do this simple practice.
Here is a short Immune Boosting Qigong Routine to do at home, as demonstrated by one of my teachers, Qigong Master Liu He. You can do this exercise daily to support lung and immune health. Note: There is a lot of Chinese medicine language in this video, don't worry if you don't understand it. Just follow along with the movements, and think of gathering healthy energy into your body, and flushing anything unhealthy out. If you want more information, just contact me.
Doing some movement every day will help you stay sane and healthy during the social distancing. When we get back to our regular routines, you will be ready to hit the gym and the trails, and will have kept your hormones regulated along the way. You'll be ready for what's next. I can't wait to see you there!
Stay well everyone,
Lisa Tongel, LAc
Established patients can schedule online, patients who haven't seen us at Kwan Yin Healing Center call (503) 701-8766, or email us to schedule your appointment.