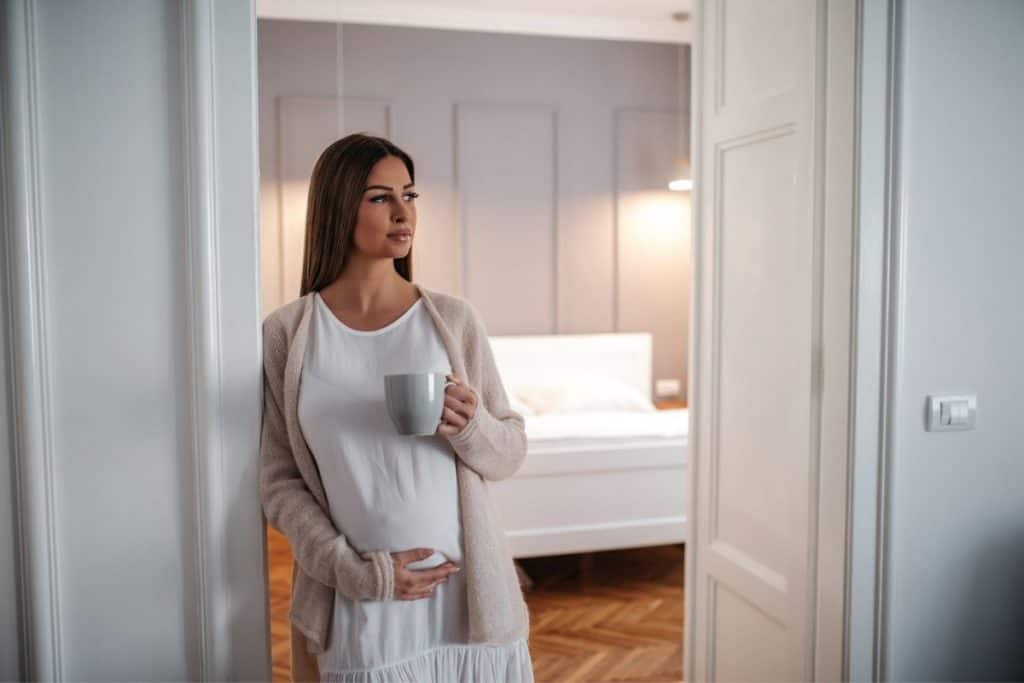 Managing Stress in Pregnancy During Covid-19
Congratulations, you're pregnant! You have been waiting for this moment, and you're thrilled and excited!
But… life is a little stressful these days. You have questions about what your prenatal care and delivery will look like during Covid. You've had trouble getting back into your routine while working from home and being constantly available online. You feel stressed while scrolling through social media, which was supposed to be a break from work, but no longer feels like it.
You are thrilled, but you are also finding it difficult to manage stress while pregnant and dealing with the pandemic. What are the best next steps to support you and your baby during this time? To help you focus, we'll list some of our top tips below.
1. Talk to your provider sooner rather than later
You likely have questions about your pregnancy and delivery during Covid, so talk to your provider about your concerns early in your pregnancy. Yes, you could use Google, and, by all means, do talk to your friends and family about their birth experiences. But for current expertise, consult your provider. By now, your provider has had experience supporting many pregnant women and delivering lots of healthy babies during Covid. Unburden your mind and ask them for clarity.
2. Get back to your routine
Remember your self-care habits? They might have gone out the window at the start of the pandemic, but now is a good time to return to your routine to reduce stress. In the past, what were your go-to healthy ways to reduce stress? Create a list of your top three healthy de-stressing routines, and practice at least one of these daily. If that feels overwhelming, start with one and add more as needed.
If you aren't sure where to begin, start with the basic foundations for health, which also help to reduce stress: Eat nourishing food, do pregnancy-safe exercise consistently, get regular sleep, and remember to take a deep breath from time to time. Simply having a healthy routine during times of stress will help keep you grounded and more resilient to the effects of stress.
3. Ditch the doom-scrolling and free up time for things you love
Beyond the healthy routine, make time for yourself to do the things you love. If you find there's never enough time, consider taking a break from scrolling endlessly through social media. Try to be off the screens for an hour, or even 5 minutes, today. If you're finding yourself tensing in response to reading every piece of news, every update on social media, take a break from the updates.
You could turn off your notifications, remove the apps from your phone, and replace these with Calm or Headspace, two great mindfulness apps. You can return to your social apps and news, but first, make time for yourself to not be available online. Go offline and enjoy the things you love – go for a walk, hang out with your partner, laugh, and just relax.
4. Find community where you can
You can't do meet-ups or classes in person now, but you still need community for your mental health and well-being. It's really worth it to make the extra effort to find community online right now. Prenatal Yoga, Pilates, Cardio, and even Lactation support classes are available online in live streaming formats so you can meet new people to share the experience with. Do yourself a kindness and Check out these options. And these too.
5. Seek out professional pregnancy care
Given how much more is on your plate during the pandemic, finding additional support to manage stress and tension during your pregnancy is essential right now. To support you and your baby's overall health, schedule regular visits with professionals who specialize in supporting pregnant women.
Do you need to see an acupuncturist to treat nausea, hip or back pain, and stress? Do you need to schedule a prenatal massage for constant muscle tension and stress? Do you need support from a mental health provider to talk about ways to cope with stress? By all means, with the availability of safe in-person and telemedicine options available, find the extra support you need to help you stay balanced and healthy during this time.
Pregnancy can be demanding and is even more so with Covid. Stress is high right now for everyone. If you feel stuck and overwhelmed, know that you have everything you need to manage it all, one day at a time. Consult your experts, remember your healthy routines, take time for yourself, find more community, and schedule visits for additional support during your pregnancy.
Manage Your Stress in Pregnancy
Keep in mind that there are many routes to feel less stressed and more grounded, so you can enjoy each precious moment with your growing baby.
At Portland Acupuncture Studio, we have three highly skilled acupuncturists ready to help you on your journey. Contact us today to see how we can support you both on the path to building your family.  We are here to help you manage stress in pregnancy through COVID. 
Established patients can schedule online, patients who haven't seen us at Kwan Yin Healing Center call (503) 701-8766, or email us to schedule your appointment.