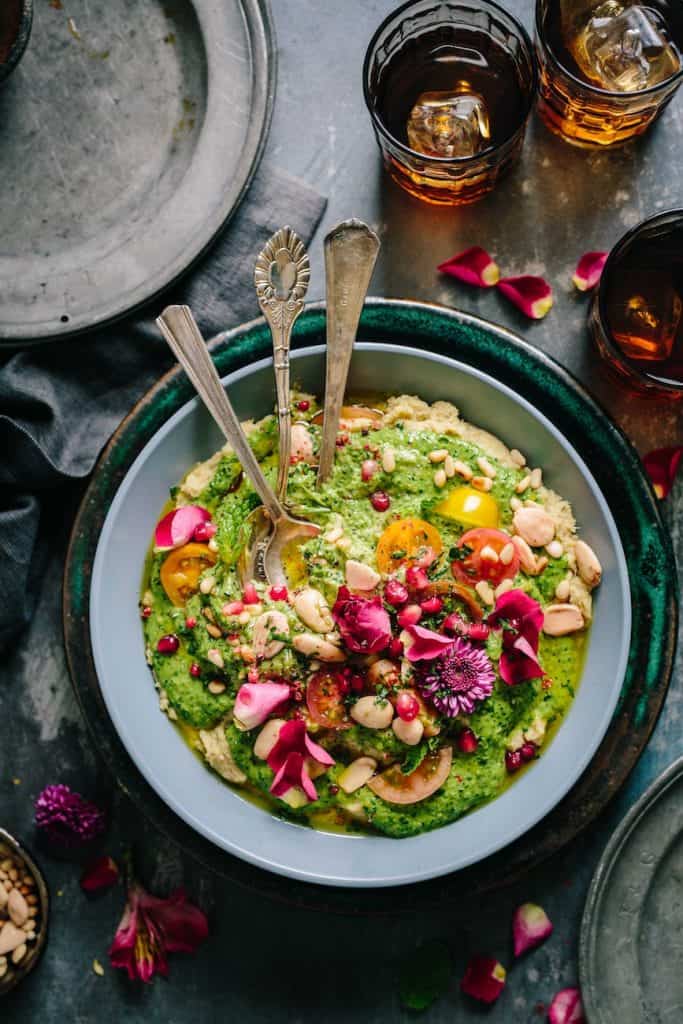 A Happy and Healthy 2019 to you! We all know that the New Year brings both the aftermath from the holidays as well as the promise of new goals and intentions. Many of us think about our health and recommit to making exercise, lifestyle and diet changes in the coming months. For those of us that are also trying to get pregnant, diet and lifestyle are especially important. In this video, I share a simple, easy to make recipe that is a powerhouse of nutrition and flavor to boost your fertility! Bowls are a must for my lifestyle. I feel like I am always busy and running out the door, and need something healthy, filling, and easy to make. The fertility bowls are quick to put together and will give you the vital energy you need to get you through the day, AND can support your fertility.
I hope y'all enjoy this video blog. Let me know any feedback or suggestions to this recipe. I look forward to hearing from you! Cheers! Haley West, LAc
Fertility Bowl Recipe
2 cups Brown Rice or Millet
1 cup chickpeas (drained and rinsed)
5-6 leafs of Lacinato Kale (de-stemmed)
3-4 Shitake mushrooms
1 grated carrot
avocado (half, sliced)
cilantro (diced)
green onion (diced)
1 tbsp of black sesame seeds
sauerkraut or kimchi to top
1. Rinse your rice in a strainer with cool water. Transfer to stainless steel pot and add 4 cups water. Bring to boil, reduce to simmer for 35-40 minutes.
*I LOVE my rice cooker, if you don't have one, so worth the investment!
2. Prep the veg: De-stem the Kale, grate the carrots, slice the shitakes, chop the cilantro and green onion and slice the avo.
3. Drain and rinse the Chickpeas. (Make sure canned chickpeas are BPA free and organic)
4. Add a little olive oil to the bottom of a skillet (cast iron preferred)
5. Drop in the shitakes and kale and saute for 3-5 minutes.
6. Add chickpeas to saute in last minute to warm them. Then set skillet aside.
7. In large bowl: place brown rice on bottom and layer kale, shitakes and chickpeas with grated carrots, Heaping spoonful of sauerkraut, sliced avocado, cilantro and sesame seeds.
8. Drizzle with olive oil and sea salt or add miso-lemon sauce for extra flavor.
9. Enjoy some seriously solid, plant-based nutrition.
(Optional) Almond-Miso-lemon sauce
In blender combine:
-1 heaping spoonful of miso paste, 1 heaping spoonful of Almond Butter, 2 toasted sesame oil, juice from ½ of lemon and tamari to taste. Mix in blender or vigorously with a whisk or fork. Drizzle on bowl and dig in!
Want to learn more about diet and fertility?
Established patients can schedule online, patients who haven't seen us at Kwan Yin Healing Center call (503) 701-8766, or email us to schedule your appointment.