Portland Acupuncture Studio to join Synergy Women's Health Care
I'm thrilled to announce that we are moving my practice into Synergy Women's Health Care (SWHC), a fantastic office full of amazing clinicians.  I will begin seeing patients there starting May 6 and will take appointments on Wednesdays and Fridays. SWHC is located in the Northwest Portland, has a dedicated parking lot, and is conveniently located closer to Oregon Reproductive Medicine and OHSU Fertility Consultants, making it easier to attend embryo transfer days.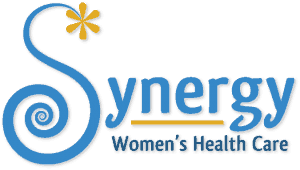 While I have thoroughly enjoyed offering my services in the Alberta neighborhood since 2013, this move affords me the opportunity to serve more patients and take insurance. I will continue to offer acupuncture, Chinese herbal therapy, dietary and lifestyle recommendations at this location. It also offers patients access to a wide variety of services, as I join a team of expert gynecologists, a reproductive endocrinologist, and naturopaths.  In addition to taking insurance, other patient benefits include online scheduling through the patient portal, easy access to your personal health information, and access to wide variety of services offered at SWHC.
Want to schedule and appointment or have a question? Contact me.