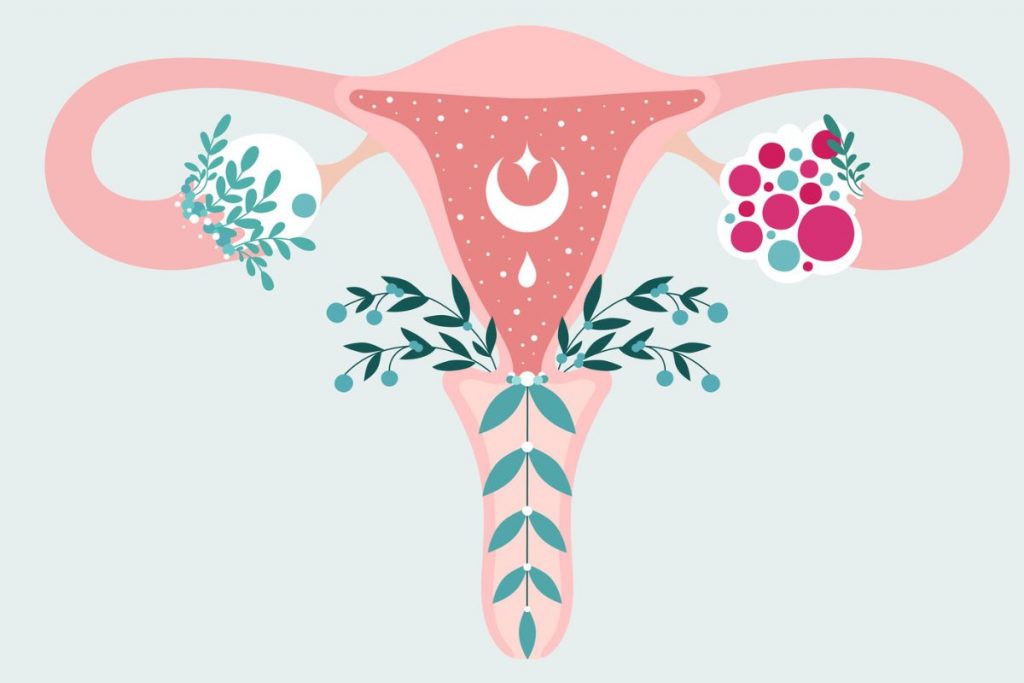 Supplements Can Help PCOS
Polycystic Ovarian Syndrome, or PCOS, is a complex health condition that can negatively affect fertility. It can disrupt hormone balance, decrease egg quality, and reduce the frequency of ovulation. Because of its far-reaching effects on fertility, if you have PCOS and are trying to get pregnant, chances are you will need some support to reach your family-building goals.
Since the info on PCOS can be confusing, we have summarized the current understanding of what is being currently prescribed for PCOS. This information is for educational purposes only; you should check with your provider to learn what's best for you.
On to the good news: PCOS can respond well to both natural treatments and medications. There is good evidence that acupuncture and lifestyle changes can make a big difference in helping reduce the effects of PCOS to improve fertility.
In addition, there are several oral supplements and medications available to help people with PCOS become pregnant. If you have PCOS, you might have heard of many of these: Metformin, Inositol, Berberine, and Thiazolidinediones. Which one works best for helping people get pregnant? Let's explore the evidence.
As with so many things, it depends. There is no one-size-fits-all protocol for PCOS. Each supplement or medication does something slightly different, and they work differently when they're combined. There is some good quality research on PCOS and fertility. It isn't conclusive yet, but it's great that we're learning more all the time. Here's a summary of conclusions drawn from this meta-analysis:
Your doctor may prescribe different medications or supplements based on which PCOS symptoms they think are influencing your fertility the most. Common symptoms of PCOS include the following. There are details about which therapies work best for each of these symptoms below.
Irregular menstrual cycles or no periods
Excess testosterone (excess body hair, acne, male-pattern baldness, etc.)
Insulin resistance and blood sugar imbalances
High levels of triglycerides
The therapies most commonly used include two medications and two supplements. We're keeping things simple here, but check the links for detailed information about what they are and how they work.
Metformin – a medication that helps control high blood sugar and combat insulin resistance
Inositol – also called Vitamin B8, is a sugar that can influence insulin resistance, among other things

Inositol comes in two forms: myo-inositol and D-chiro-inositol. They can be taken together or separately.

Berberine – an herbal supplement extracted from plants like barberry, goldenseal, and Oregon grape 
Thiazolidinediones – also called TZD, an oral medication that lowers blood glucose
The first step in trying to get pregnant is to make sure you are ovulating regularly. If your periods come at irregular intervals (more than 20 days difference from one month to the next), you'll want to improve menstrual frequency.
In this case, it appears that myo-inositol plus D-chiro-inositol is the best choice to regulate your cycles. More frequent menstruation means that you're likely ovulating more often and have a higher chance of getting pregnant with intercourse around ovulation.
Maybe you have regular menstrual cycles but you have excess body hair, male-pattern balding, acne and oily skin, all signs of excess testosterone (also called hyperandrogenism). To reduce total testosterone, a combination of medications or supplements performed better in studies than any individual medication or supplement in studies:
Myo-inositol plus D-chiro-inositol
metformin plus thiazolidinediones
metformin plus berberine
Another common symptom of PCOS is insulin resistance, which can only be diagnosed with bloodwork. It's important to reduce insulin resistance because it can prevent ovulation, trigger higher testosterone levels, and compromise egg quality. For insulin resistance, the best choice of the available oral medications and supplements appears to be:
Thiazolidinediones
Metformin + thiazolidinediones
Myo-inositol + D-chiro-inositol.
At the same time, it's good to be aware of the side effects of medications and supplements. Metformin has common digestive side effects of nausea and diarrhea. TZD may cause weight gain and peripheral edema (like ankle swelling) and possibly some more serious side effects. There are few side effects for either inositol or berberine, but digestive disruption is possible.
We hope this basic review of the current information is helpful for you to learn more about your PCOS treatment options. As with any supplement or medication, you should consult with your primary care provider or OB/GYN before you start any new treatment. Be sure to talk over your health concerns with your primary care provider before you add anything new to your routine.
Whatever fertility challenges you might be facing, we would be delighted to be part of your care team. Contact us at Portland Acupuncture Studio to learn how we can improve your chances of getting pregnant.
Established patients can schedule online, patients who haven't seen us at Kwan Yin Healing Center call (503) 701-8766, or email us to schedule your appointment.