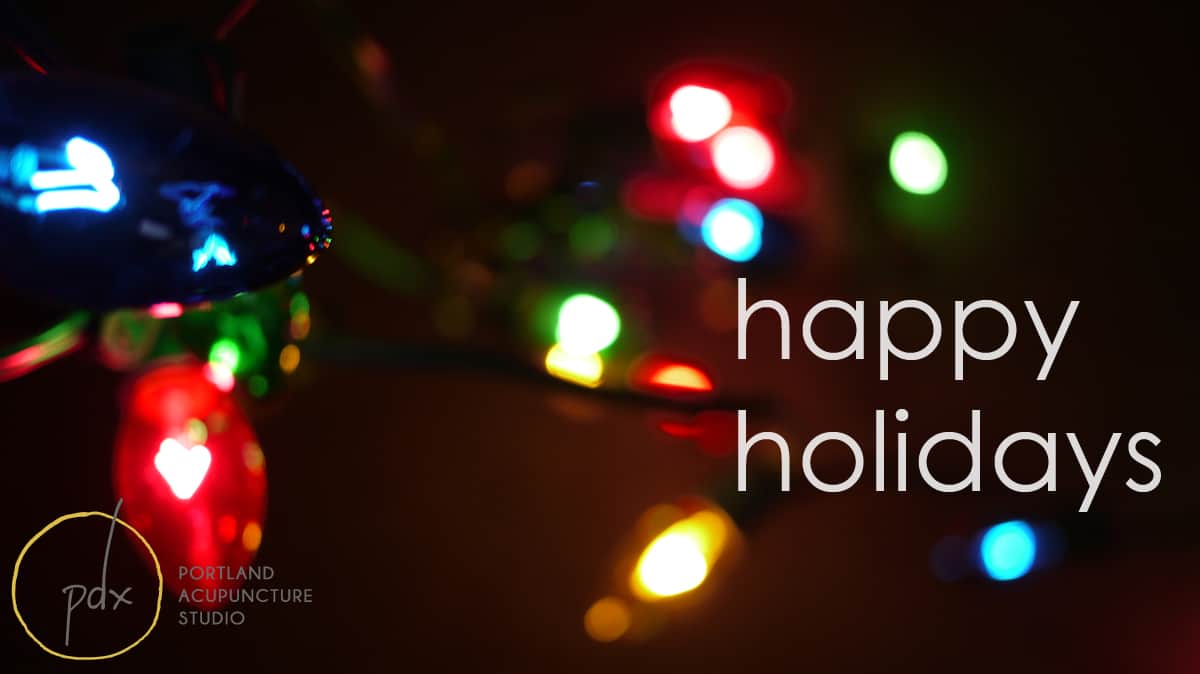 Holiday greetings from the Portland Acupuncture Studio
As I type this, I am getting ready for the holiday break. My husband and I decided to heed some of my own advice. We are heading out to the beach with our little dog for the holidays. It will be rainy, windy, and otherwise miserable outside – much like a proper Pacific Northwest winter. But, I don't care. Walks on the beach, the continuous sound of ocean waves, watching terrible movies and reading. These are the things I look forward to during the holidays, and they always relax me. I cannot wait!
So to you, dear reader, I wish you a very Happy Holidays and New Year! May you find some peaceful and time as well. Take care and see you in the new year!
Holiday Hours
The office will be closed Monday, Dec. 23 and re-open Thursday, January 2nd, 2014.