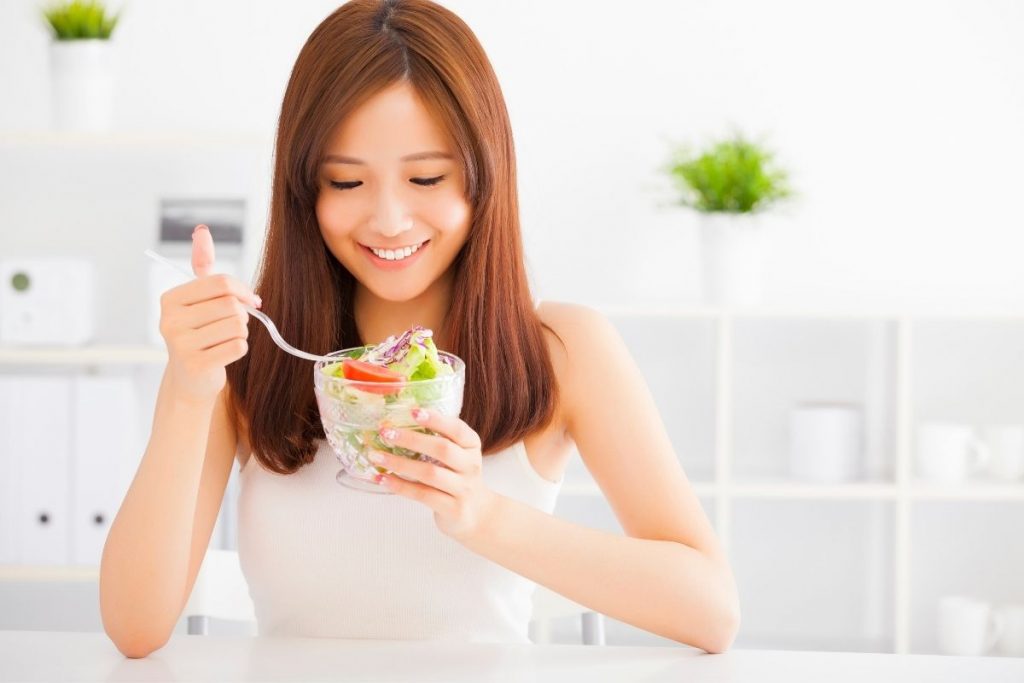 Antioxidants and Fertility
You've probably heard of antioxidants, but you might not know what they do in your body. Here's a little science coupled with a few yummy recipes to help you have one more tool to get you closer to having your baby.
What are Antioxidants?
Everyone experiences something called 'oxidative stress' in the body, which is when in the balance between free radicals and antioxidants is disturbed. Free radicals are natural byproducts of biological processes and substances called antioxidants normally keep them in check. Free radicals do good and important things in the body. The problem comes when the balance is off – a lot of free radicals circulating around can lead to cell damage and, then, poor health.
Antioxidants have the job of scavenging for free radicals and neutralizing them, stopping them from damaging our cells. Oxidative stress comes from inflammation, over-exercising, too much mental stress, aging, as well as environmental factors like pollutants, heavy metals, cigarette smoke, alcohol, and radiation. Over time, oxidative stress can lead to disease processes like diabetes, high blood pressure, and cancer, as well as premature aging of cells.
There is evidence that oxidative stress plays a fundamental role in fertility issues. Adding antioxidants to your system with supplements and foods can help improve your chances of having a healthy baby.
Foods that are high in antioxidants include lots of things you probably already like to eat: berries, grapes, green tea, dark chocolate, broccoli, leafy greens, winter squash and orange vegetables, tomatoes and other red fruits and vegetables, garlic, and certain spices, like turmeric, ginger, cumin, and oregano. Think of foods in the Whole-30 or Mediterranean diets.
Since antioxidant foods are so colorful, it's common to hear the term 'Eat the Rainbow' when we're talking about healthy eating for fertility. Eating antioxidant foods is especially important to fertility because they reduce the effects of aging, especially on the ovaries. This Food as Medicine approach is actually a key way you can help improve your egg quality.
Below are some meal ideas for you to try that can boost your fertility by reducing damage to egg cells:
Breakfast idea:
Low Sugar Berry Green Smoothie

Adapted from nutritiouslife.com
Strawberries, blueberries, spinach and kale are all high in antioxidants
Ingredients:

1 cup frozen strawberries (thawed overnight in the fridge)
1/3 cup frozen blueberries (thawed overnight in the fridge)
1 handful rinsed spinach
1 handful rinsed kale
1/3 avocado
1 tablespoon almond butter (or your choice of nut/seed butter)
1 scoop protein powder (optional)
1 cup almond milk (or your choice of alternative milk)

Blend all ingredients in a high-speed blender until smooth
Lunch idea:
Zesty Lentil Spinach Salad

Adapted from gimmesomeoven.com/zesty-lentil-spinach-salad-recipe/
Lentils, broccoli, mushrooms, and spinach are high in antioxidants
Ingredients:

1 cup uncooked black (beluga) lentils or green (French) lentils
2.5 cups vegetable or chicken stock
4 tablespoons olive oil
8 ounces baby bella or white button mushrooms, sliced
½ medium red onion, peeled and thinly sliced
4 cloves garlic, peeled and minced
Kosher salt and freshly ground black pepper
4 cups loosely packed baby spinach
Juice and zest of 1 lemon, added to taste
½ cup feta cheese crumbles (optional)

Directions:

Rinse the lentils with water in a fine mesh strainer, picking through and discarding any little stones
Transfer lentils to a medium saucepan and stir in stock
Cook over medium-high heat until the mixture reaches a boil. Reduce heat to medium-low and simmer for 20-25 minutes, stirring occasionally, until lentils are tender. Drain and set aside
While the lentils are cooking heat 2 tablespoons olive oil in a large sauté pan over medium-high heat
Add the mushrooms and broccoli and sauté for 3-5 minutes
Stir in 1 additional tablespoon of olive oil, red onion, and garlic, and season with a generous pinch of salt and pepper
Continue sautéing for another 2-3 minutes until the veggies are cooked to your desired level of tenderness
Add in spinach and cook until just wilted, 1-2 minutes
Remove from heat and set aside
In a large bowl, combine the cooked lentils, veggie mixture, lemon juice, and zest, remaining 1 tablespoon olive oil, and feta cheese (if desired). Toss to combine. Serve warm.
Dinner idea:
Butternut Squash Instant Pot Chili

Black beans, butternut squash, tomatoes, and avocados are all high in antioxidants
This recipe can easily be turned into a slow cooker recipe. Simply add everything to the slow cooker and cook on low for 6-7 hours or high for 3-4 hours, or until the squash is tender

Ingredients:

1 tbsp olive oil
1 red onion, diced
2 garlic cloves finely chopped
½ small jalapeño, chopped
½ tsp cumin
½ tsp paprika
1 tsp sea salt
½ tsp ground black pepper
1 15.5 oz. can black beans
2 large tomatoes, diced
1 cup vegetable broth
4 cups butternut squash, peeled and cubed
1 bay leaf
Optional: lime wedge, fresh cilantro, avocado (for garnish)

Directions:

Press the "Sauté" button on the Instant Pot and add olive oil
Once oil is not, add the red onion, garlic, jalapeño, sea salt, black pepper, paprika, and cumin. Cook until onions are soft, around 3-4 minutes
Stir in black beans, diced tomatoes, and broth
Add butternut squash on top of the mixture but do not stir
Close the Instant Pot lid and set the valve to sealing. Press the "Manual" button and cook on high pressure for 6 minutes
Let the pressure release naturally then release the remaining pressure manually
Remove and discard bay leaf
Serve chili topped with garnishes of your choice
"Eating the Rainbow" can be a fun and easy way to help support your fertility. Lots more antioxidant-dense recipes can be found across the internet – we encourage you to explore and find ones you will love! If you'd like more customized nutritional fertility advice, contact us to learn how Portland Acupuncture Studio can help you get closer to having the family you dream of. We would be delighted to be part of your care team. 
Established patients can schedule online, patients who haven't seen us at Kwan Yin Healing Center call (503) 701-8766, or email us to schedule your appointment.