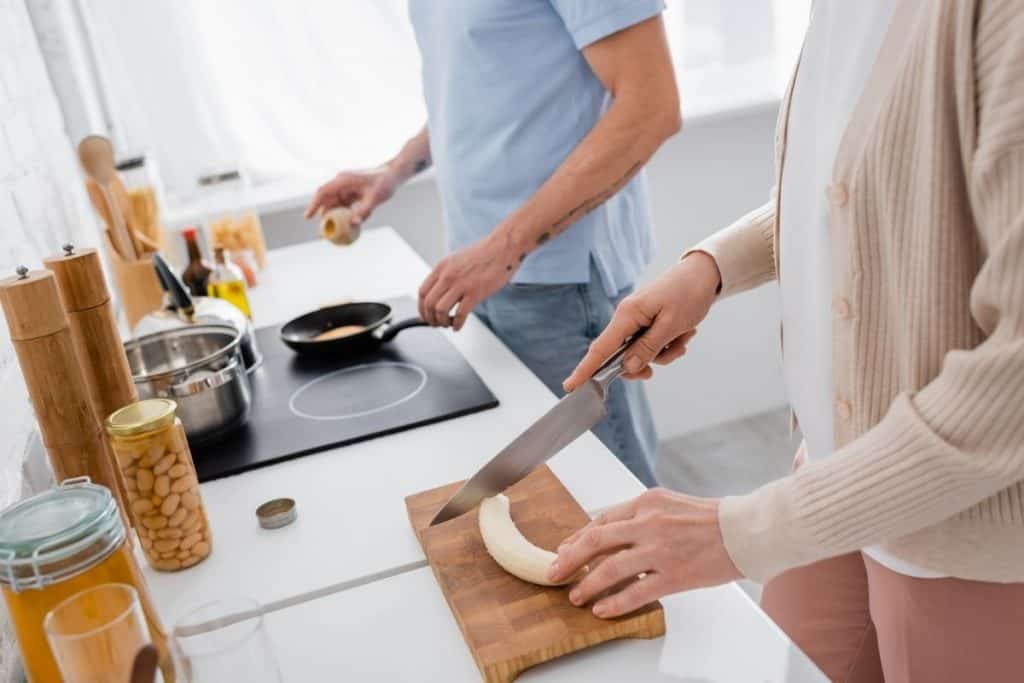 Yummy Fertility Diet Recipes
A cold smoothie packed with protein powder, acai berries, water, and tons of ice may sound like great ingredients for a healthy breakfast. However, in terms of eating for your fertility, this frozen meal may not be ideal.
First, the body has to expend extra energy to warm the frozen food before actually processing and assimilating it. If you are trying to conceive or tend to feel cold all of the time, this way of eating can be harmful to your fertility, particularly if you live in a colder climate. Instead of adding to your energy stores, it can deplete them, and may ultimately make you feel cold, tired, and cause you to have poor digestion, none of which is helpful for your fertility.
How do we figure out what the fertility-friendly "eats" are? First, eating foods to support your best digestion also supports energy levels and processes necessary for reproduction.
If you are noticing frequent bloating after meals, excess gas, frequent constipation, diarrhea, or both, you may already know which foods or meals cause these reactions and which digest well. You can also begin to look at your stool quality to tell you what you are processing. Apologies for the TMI, but it's true, and only you can observe those intimate details.
The more we can notice what our normal output is, the more we will recognize when eating too much rich food may give us less optimal digestion—e.g., diarrhea after indulging in too much Brie.
Ideal fertility recipes should support your digestive health while keeping you nourished and energetic. For example, you might feel upbeat immediately after eating a sugary cookie. Then, about 10 minutes later, you absolutely cannot keep your eyes open for a 3 PM video call.
Ideally, you should feel more energized, not sleepy, after meals. If that's the case, investigate where you can empty calorie foods and add nutritiously dense foods—squashes, yams, sweet potatoes, the complete variety of whole grains, leafy greens, beans, nuts and seeds, eggs, fish, poultry, beef, and lamb. Not only will these give you energy but also regulate your blood sugar and your hormone levels for optimal fertility.
In Chinese medicine, we know that a meal is more than the sum of its parts. The temperatures and flavors of foods entice our taste buds, which starts the process of digestion. If you are eating a serving of brown rice without any additions, it's full of fiber but not really a satisfying meal.
A more tantalizing meal will engage more than one flavor profile, that is salty, sweet, sour, spicy, pungent to create a more balanced meal that is as good for your taste buds as it is for your fertility. Even better, taking time to enjoy that meal while not scrolling through the news will help your digestion and support your fertility!
At Portland Acupuncture Studio, we work with each person to suggest foods and ways of eating that are best for your constitution to improve fertility and increase your health. Here are Five Fertility Diet Recipes we recommend. We hope that you can enjoy one or all of them!
1. Oats with Cinnamon, Blueberries and Nut Butter
1 cup of whole Old-Fashioned oats (gluten-free, if desired)
2 cups of water
1 pinch of salt
½ teaspoon of cinnamon
1 cup of blueberries
1 Tablespoon of nut butter or 2 Tbsp of nuts
Bring water to a boil. Add oats and a pinch of salt. Once boiling again, turn stove to low for 10-15 minutes or medium-low for 5-7 minutes.
Fold in blueberries. Add cinnamon powder.
Remove from heat. Top each serving with nut butter or nuts/seeds. Serves 2.
2. Spanish-style Spinach and Garbanzos with paprika
1 cup of cooked garbanzo beans (preferably soaked overnight and cooked until almost fall apart)
2 cups of spinach (raw or frozen and defrosted)
1 Tablespoon of olive oil
1 Tablespoon of garlic, chopped (not minced)
1 teaspoon of paprika
1 Tablespoon of fresh-squeezed lemon juice
Salt to taste
Melt olive oil in pan on stovetop medium-low. Season olive oil with salt. Add garlic.
Once garlic is tan in color, add spinach in slowly and salt to taste once wilted.
Once spinach is wilted, fold in cooked garbanzo beans. Season with salt, fold again, and then, add lemon juice.
After the liquid has mostly evaporated but not too dry, turn off stove and top dish with paprika.
Serve on its own or over a bed of rice seasoned with lemon and a pinch of salt.
3. Five-Minute Hummus with Quick Tehina Sauce
Michael Solomonov shares his hummus recipe in his Israeli Soul cookbook. This is a favorite in our household and can be served with many different toppings—Japanese eggplant, roasted carrots, or broccoli. Really, it's best to just go ahead and purchase this cookbook to get more ideas of how to use tehina (aka tahini) sauce that is packed with calcium from the ground sesame seeds.
Quick Tehina Sauce
1 garlic clove
Juice of 1 lemon
1 (16-ounce) jar tehina
1 tablespoon kosher salt
1 teaspoon ground cumin
1 to 11/2 cups ice water
Hummus
2 (15-ounce) cans chickpeas, drained and rinsed [or soak chickpeas overnight and cook for 1 hour, unsalted]
MAKE THE TEHINA SAUCE: Nick off a piece of the garlic (about a quarter of the clove) and drop it into a food processor.
Squeeze the lemon juice into the food process. Pour the tehina on top, making sure to scrape it all out of the container, and add the salt and cumin.
Process until the mixture looks peanut-buttery, about 1 minute.
Stream in the ice water, a little at a time, with the motor running. Process just until the mixture is smooth and creamy and lightens to the color of dry sand. Now you have Quick Tehina Sauce!
MAKE THE HUMMUS: Add the chickpeas to the tehina sauce and process for about 3 minutes, scraping the sides of the bowl as you go, until the chickpeas are completely blended and the hummus is smooth and uniform in color.
4. Hearty Beef Stew with Mushrooms, Vegetables and Potatoes
On a cold, wintry day, does anything sound more delicious on a wintry day than beef stew with mushrooms and potatoes? This stew is nourishing, delicious, and easy on the digestion. If available, purchase high-quality, grass-fed, pasture-raised beef.
1 pound stew meat or chuck roast
1 pound of mushrooms (cremini or white button)
1 Tablespoon of coconut oil or other high heat tolerable oil
1 medium yellow onion
3-4 carrots
2 Russet potatoes
2 ribs of celery
4 cloves of garlic
2 Tablespoons of tomato paste
16 oz beef bone broth
Salt and pepper to taste
Cut stew meat/chuck roast into 1 inch cubes. Dice vegetables, mushrooms, potatoes and chop garlic.
Heat oil in Dutch oven, add the beef and salt one side at a time, 7 minutes each side. Once beef is browned, remove beef from Dutch oven.
Add diced yellow onions, carrots, celery with a pinch of salt. Once softened, add potatoes and mushrooms. Once all vegetables have softened, add beef back in and garlic.
Concentrate flavors by adding 2 Tbsp of tomato paste, and then add ½ cup of beef bone broth. Once cooked down for a few minutes, slowly add 1 ½ cups of beef bone broth. Cook on low for 1 hour.
Serve as is or add salt and pepper to taste.
5. Baked Apples with Cinnamon and a touch of honey
During the holiday season, we all want our meals to be more celebratory. Still, we need to avoid added sugars and refined flour while making a meal feel special. Baked apples or poached pears can add a special touch without becoming a detriment to our blood sugar and therefore, hormone levels.
2 Gala or Fuji apples (hollow core but keep bottom of apple intact)
1 teaspoons of cinnamon
1/4 teaspoon of nutmeg
1 pinch of salt
2 teaspoon of honey or maple syrup
1-2 cubes of butter
Water for baking dish
Preheat over to 350 degrees F. Core apples while keeping the bottom to contain the goodies you will fill them with.
Place apples in a baking dish a few inches high on the edges to allow space for water but not enough space in the dish for your apples to swim around.
Combine cinnamon and nutmeg. Then, fill each apple with 1 tsp of honey or maple syrup, add cinnamon and nutmeg and pinch of salt.
Add 1 cube of butter, cut into 4 smaller bits, to spread through each apple core.
To the baking dish, add enough water to reach about 1 inch surrounding the apples.
Bake at 350 degrees for 35-45 minutes. Check the dish at 35 minutes to ensure it still has some liquid surrounding the apples. If dry, add a bit more water.
Remove from oven and allow to rest for 7 minutes to cool. Enjoy!
Footnote
 Solomonov, Michael & Cook, Steve. Israeli Soul: Easy, Essential, Delicious. Houghton Mifflin Harcourt, New York, 2018.
Established patients can schedule online, patients who haven't seen us at Kwan Yin Healing Center call (503) 701-8766, or email us to schedule your appointment.